Join the Mission and help us in raising funds for our projects for Shree Gauranga's Foundation Trust.
You can contribute and have your company banner / Family photograph / Your celebration photographs / Your Name running live on the page . Join, contribute, support and help the Mission by becoming Sponsored Advertisement Member of the Mission. Your contribution would help us to help others.
Platinum Member
Gold Member
Silver Member
Bronze member
Valued Member
Donor Name:- Shree Gauranga's.
Profession/Activities :-
Shree Gauranga's has a famous brand : SIPD.
It has collaborated with Shree Gauranga Foundation Trust to teach the housewives / Senior citizens / underpriviledge children free basic computers at their Institute and offering government recognised certificates on completion of the course.
Membership Duration:- June 2015- June 2016
Brief Description about the company/ individual :-
S.I.P.D. is an authorised and approved center for conducting Courses approved by Government of Maharashtra and the certificates are valid for self employment registration in Employment Exchanges as per Government of India order .
S.I.P.D. is an only DCIA and Expert center of Tally Champs in Vasai Road.
There are Four Courses provided
Learner's course in Tally

Basica Course in Tally.

Expert Course in Tally.

DCIA Course afflicated to Bharati Vidhyapeeth-Pune.
Thanks Note from Shree Gauranga's Foundation Trust:-
We SGFT sincerely thank the managment of Shree Gauranga's - SIPD, for their valuable contribution as our Managing patners.
The managment of SIPD , works tirelessly to honour the commitments made.
Thank you once again for your generous understanding.
___________________________________________
We thank You ,Mrs. Shalu and family for your support and your good wishes.
Every Time we approached you, you and your family were so generous in giving us donations for our different projects.
Your pet project has been - Cow protection , and we are so humbled by your generosity.
May Lord give you and your family all the happiness and prosperity .
Thanks a million, for your kindness and being our premium supporter. God Bless!!!.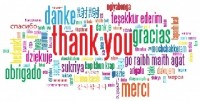 __________________________________________________
UNIVERSAL DESIGNS.
Manufactures and Exporters of Denims Jeans, Shirts and T-shirts and Club Wear shirts , Promotional Wear.
For any bulk orders /promotional orders : Please place your orders at :
Contact : info@shreegauranga.org / shreegauranga@gmail.com
________________________________________________
Mr. Salim Shaikh , An Enterpreneur , kind hearted gentle man, has pledged as an SGFT Golden Supporter .
He is supporting Free education to the poor and needy and free food distribution .
We thank you Salim saheb for your generous contribution.
___________________________________________________
Mr Harish Gyani , popularly known as Haripad Prabhuji among his friends , is a person with a golden heart .
He has received a lot of modelling offers, but remains humble in the bhakti yoga marg as suggested by His Guru Maharaj -His Holiness Radhanath Swami Maharaj of ISKCON .
He is blessed with great management skills and has completed many projects successfully which has been assigned to him .
A great leader and a motivator and an inspiration for the younger generation. He has a very special rare quality of taking the team along with him to success and not taking the credit thereafter for the success.
He is an Entrepreneur , and an excellent trainer . He is SGFT's Golden Supporter . He gives free Training , every saturday from 1 pm to 3 pm , on the stock market to the ladies/ senior citizens as a part of Women/Senior citizens Empowerment programs of Shree Gauranga's.
He is helping the ladies / senior citizen to be self reliant and self dependable .
His class is always full , and the students enjoy his presentations and teaching skills.
We thank you and your family for being so generous. Thanks a lot sir.
________________________________________________
Mr. Nikhil Mendon , An Bhakti Yoga practicioner , from last 4 years and aspiring to take initiation from Guru Maharaj - His Holiness Radhanath Swami Maharaj of ISKCON , has pledged as an SGFT Golden Supporter .
He is raising funds for different projects of SGFT , as a part of his seva .
We thank you Nikhilji for your kindness and your generous contribution.